SP DX Contest 2004
from SM0JHF on April 26, 2004
View comments about this article!




SP DX Contest from Åland Islands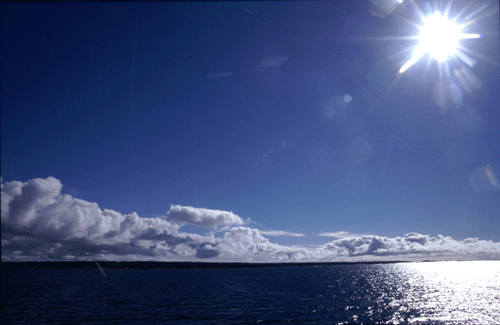 The early spring sunshine in Åland Islands
The purpose of this article is not to describe a spectacular effort in a resplendent event. On the contrary - an impromptu, average entry in an average contest. And to question the need and the demand for such activities.
Sometime in early March, I received a query from Poland about a place with some HF antennas to participate in the coming SP DX Contest from. It was an active and experienced contester who made the inquiry, so I asked my friend Sture OH0JFP in Mariehamn if he could "rent" his QTH out of town, for the the first weekend of April 2004. Sture OH0JFP is basically active in VHF contests on Tuesdays, and on weekends he goes dancing so no conflict of interest - "the shack is all yours" I wrote to Poland. Three days before the contest I got a cancellation.
I said to myself - Sture, who enjoys entertaining visitors, will be disappointed; the Polish participants in the contest will be disappointed by the missing OH0 multiplier; I'll go there myself instead. Having lived the first 30 years of my life in Poland, I cherish Polish Amateur Radio.
The skyline of OH0JFP's contest site out of town with many VHF antennas, at extreme right a 3 element rotary yagi for 30 meters I used after the SP DX Contest.
I packed a small radio (IC 706), an automatic antenna tuner and several cans of stout beer. They don't have stout in Åland and Sture's radios are basically of VHF-type.
Getting to Åland is a piece of cake. Friday morning I drove one hour from Stockholm to Kapellskär, then took a ferry boat to Mariehamn. Total elapsed time - roughly 4 hours. The total cost of traveling both ways - 20 USD for the gasoline and 20 USD for the ferry.
Saturday morning we inspected the antennas and I decided to throw a long wire which would enable me to quickly jump from band to band in need. I don't regard multiband dipoles as efficient antennas - a long wire will do better, providing there is no sensitive electronic equipment nearby that is susceptible to strong electromagnetic fields.
The SP DX Contest is quite attractive. It is only 24 hours long, both CW and phone can be used, there are thousands active SP hams and I wasn't far away. Two years ago I made some 600 QSO's in this event from Dominican Republic, HI9 so I expected to make at least 1000 contacts from OH0 now.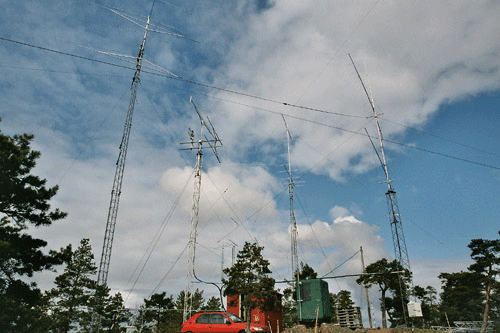 The red shack, behind my red car, is OH0JFP's regular shack. The green kiosk without heating is for summer guest operators.
The contest started at 18:00 local daylight saving time, the 15 meter band was still open westwards and I quickly pulled a few backscattered contacts on phone, then checked the CW portion. Very few SP stations. They must be on 20 meters because 10 was dead. But on 20 meters I could hear everybody but the Poles. So a quick jump to 40 meters and a few contacts on CW. I could not get through to anyone on phone. Back to 15 and 20, all in vain. Later, the low bands were disappointing - very few SP stations besieged by a wall of East European strong signals.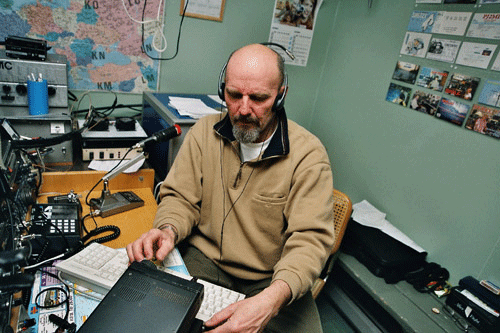 Inside the shack of OH0JFP, surrounded by VHF gear, I used my worn-out IC706 during the SP DX Contest - and on 30 meters after the contest.
I am not a serious and avid contester but once in a while I can devote some time to quick exchanges on CW or phone. Why then, when I finally decided to devote some time to it, there are no stations to make these exchanges with ? Before midnight (UTC) with a little over one hundred entries in the log, I pulled the big switch and drove to Sture's home to go to sleep. Next day I did not experience any propagation on 20 meters between OH0 and SP. I did make a few backscatter contacts, even managed to move one of two guys to 10 meters for a 6-band hit.
The Sunday activity on the bands was higher… but for every SP station calling "CQ Contest", I could hear ten non-SP stations calling "CQ SP". I ended my commitment at 222 QSO's about one hour before the official ceasefire.
Later in the night, I returned on the air and made some 500 QSO's on 30 meters, which was gratifying.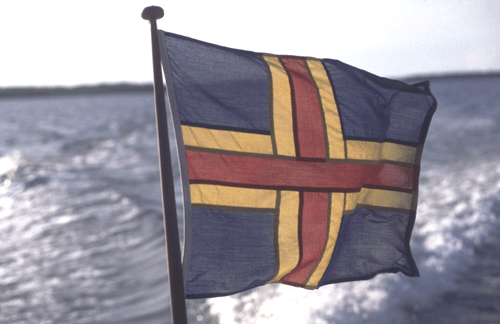 And then I put some questions to myself:
Was the contest fun ? Certainly, no. The average rate for the whole contest was 15 QSOs / hour. That is very boring.
Have I gained any new skills ? No.
Did I improve my techniques or procedures ? No
Did I meet many personal friends on the air ? Very few.
What's the purpose of arranging competitions that occupy broad spectrum of frequencies but attract few participants ? I don't know. It seems to me that many contests, similarly to "special event stations", solely express ambitions of individuals and groups to get exposure. Like particpating in a television "reality show" - there is no contents, no merit, not anything - just exposure.
The widespread critisism of arranging too many contests on weekends by too many sponsors not coordinating the terms, seems to be legitimate. I am certain that most visitors to contesting.com are for "good" contests, with many participants, a lof of action, sensible rules, promptly announced results. And good propagation.
After all, contests are for having fun and advancing the skills and techniques.
I am convinced that national contests would attract more participants and attention, if they were organized every third year or so. Give it a thought, please.
SP DX Contest 2004
Reply
by GM0NTL on April 26, 2004
Mail this to a friend!
Well Henryk

I made 345 qsos all on SSB. I would NOT blame my low score on lack of SP stations, but band conditions were poor, to say the least, in Scotland as I expect they were in your contest qth. A similar result and conditions were also experienced by me in the Holyland Contest this year.
I enjoy doing these smaller contests but I must admit with the current sunspot cycle conditions, fun has changed into a hard slog. However, when the current cycle ends, we should all expect the contest scores we achieved a few years ago. I'll just keep slogging away until then.

73
Ron GM0NTL
SP DX Contest 2004
Reply
by km5g on April 27, 2004
Mail this to a friend!
Henryk,
Well it follows that if conditions are not good the contest is not as much fun. Although I did not operate
the SP test this year, I have in the past, and have had fun, even with low totals. It was just several years ago that several ops in NA came close to working
all SP provinces on six bands.
I like the fact that during the SP test or any other
similar contest you work stations that you never hear
on during the big contests. I like to get on and give
them a contact, and hope they will get on during the
major contests.
73 Chuck KM5G
SP DX Contest 2004
Reply
by SP5UAF on April 28, 2004
Mail this to a friend!
Last year I operated in SP DX Contest from Guernsey (MU0ULC) with my friends and we made over 1k QSOs using only 100 Watts, TH6 and simple, wire low band antennas. This year I was in Luxebourg - again with friends, operating from LX5A. This time we were better prepared, the team was more experienced, we had power amplifiers, Beverages, low band verticals, some dipoles and TH6... and we made about 780 QSOs. In the same time multi-op as well as single-op stations from other regions (for example from Russia) made almost 1500 contacts. Propagation conditions were not good for us. But I believe that you can make 1000 - 1500 QSOs in the SP DX Contest working from outside SP in Europe if you are well prepared and conditions are propitious.

Have we gained any new skills? Yes, we did.

Did we improve our techniques or procedures? Yes, in many ways.

Did we meet many personal friends on the air? A lot of them

73 - Tom SP5UAF
SP DX Contest 2004
Reply
by SM0JHF on April 29, 2004
Mail this to a friend!
It is good to see that my stories are read and discussed. The purpose of this site is to exchange views and opinions as there is no "one-and-only truth" in any matter. We have different opinions based on different experiences and expectations.
I participated in SP DX Contest first time in 1970 and since then I try to show up in this event. I know quite a few Polish expatriates who regularly at least try to participate in it. In 1975 I made 350 CW QSO's from OH2-land, this year I made only 222 on both CW and Phone from OH0. Today there are probably 10 times more Polish hams who have equipment and antennas. My disappointment with 2004 SP DX Contest is valid (underlined "my").
Look at the "contest calendar" on this website - there are 10 "contest events" announced for the weekend May 1-2. I think there are too many of them with too few participants. But this is my opinion. It seems to me that Tom SP5UAF finds it difficult to tell the difference between an opinion and a decision.
After all Tom, you would not have an opportunity to express your opinion here if I had not written mine first.
Henryk SM0JHF
SP DX Contest 2004
Reply
by n9rv on May 3, 2004
Mail this to a friend!
Henryk,

Conditions were terrible in this year's SP contest. But this is still one of the best "small" contests on the calendar. The activity from Poland is very, very good, and the certificates and contest writeups are done very well. Congratulations to our SP friends for such a great event.

- Pat
N9RV
RE: SP DX Contest 2004
Reply
by SP5UAF on May 4, 2004
Mail this to a friend!
Hello Henryk,

The aim of this Articles Forum is to share opinions. You wrote an interesting article - not the first one and I hope not the last one. You don't have to tell us it is your opinion. We know it from the signature of the article. I wrote a comment just to express my opinion about the SP DX Contest and not going to criticize yours. We take part in the same contests and - as we can see - sometimes we measure things completely differently. It has nothing to do with the ability to find the difference between an opinion and a decision or whatever like this.
73 - Tom SP5UAF
RE: SP DX Contest 2004
Reply
by m0niq on May 9, 2004
Mail this to a friend!
Heniek, I totaly agree. Conditions were bad this year. I managed to get 225 contacts (mainly SSB). I worked only about 10 stations on 20m, the rest being done on 80m and 40m.
This is not so much fun for an average ham. Even moderately high scores are unavailable. The turnout from Polish stations was also dissapointing. I worked 11 stations on 80m between 01:00-03:00 CET. It means during the night vast majority just goes to sleep. What's the point to have the contest running for so long (almost without new qso being done during the night)?
It wasn't due to being not heard. I was well heard by tiny guns (like FT817 + 20m LW) well over 9. It was because there were no participants from SP.

I think Henryk's idea of running it every whatever number the years is good. Make it every 2 years, or maybe one year CW, the second SSB.
My idea - combine it with Baltic Contest, with the rest of countries and their national contests. The turnout would be greater, so would be the fun! Imagine OZ, DL, SP, RA, LY, YL, ES, OH, SM. Plenty of operators, plenty of fun! And name it All Baltic Contest. How about that?

73 de Adam PA5NIQ / M0NIQ / SQ5BIQ

RE: SP DX Contest 2004
Reply
by ka1dwx on May 18, 2004
Mail this to a friend!
Hi Henryk!
"What's the purpose of arranging competitions that occupy broad spectrum of frequencies but attract few participants ?"

Well currently in the States we(Amateur Radio) are under great pressure from both commercial and governmental interests. The philosophy is that frequency spectrum should be allocated to those who need the frequencies (Government)or to those who can demonstate that they will 'fully' utilize the spectrum in question (Commercial interests). To this end routine spectral analysis is reviewed to determine the utilization of all frequencies. It seems that amateur spectrum is more fully utilized during contest periods, ergo it would be better to have more participants rather than reducing the number or frequency of contesting. I do not know how the European or other agencies outside of the US view spectrum allocation, but I suspect it is not dissimilar to the views of the US regulators.
Thank you for the many Q's over the years, Don Durk, ka1dwx


SP DX Contest 2004
Reply
by K5ZD on July 23, 2004
Mail this to a friend!
Not every contest works out to be as much fun as expected.

I enjoy the SPDX contest. It usually has just enough activity to be entertaining. I like chasing the SP hams through the bands and getting a clean sweep of multipliers.

However, this year I was also disappointed in the activity level from SP. There just didn't seem to be as many stations active as there have been in the past. Not sure the reason, but I will be back next year I'm sure.

SP DX Contest 2004
Reply
by ok1tc on February 5, 2005
Mail this to a friend!
Hello Henryk,
thanks for interesting article and ideas not only about SP DX contest.
Well Henryk where are the days of pile ups with JA, K/W, huge SP activity in VHF contests, WAE, AA contests full of stations? It is far away as our bachelorhood HI.
Ham community is getting older, the way of todays ham communication (59 TU ) is less attractive for young generation then mobile telephones, PC and internet.
Why most of the contests are loosing attraction for ordinary hams?
The way to have less but more atractive national contests is to organise one CW/SSB contest instead of two. More activity less boring (REF,UBA)etc.
Rules of contests are mostly 50 years old in the age of PC computing results of contests.
Lack of new and more contest categories reflecting new situation in IT world. Category of veterans and beginers is must if organiser would like to motivate them.
Categories 6 hours, 12 hours would bring attractions for more people. It is reality in PA and ON contests for local contesters, but it is necessary in these days generally.
Reports 59/599 have no information for contester in PC contest logs. Totally crazy.
Crazy continent multipliers giving great advantage to some locations.
In the contrary world locators for calculation points and possibility to find exact location of each contest station on PC locator map is the right way. No continent multi!
Example: Points calculated km/1000 rounded to 1decimal place + state, wpx or domestic multipliers, no RS RST. Sum rounded to points. All SW contests the same points calculations but different multipliers due to contest rules.
More accurate and correct for each contest station.
Super station in the same category and result lists with ordinary stations speciality in VHF UHF contests HI!!! Whom it motivates? Be sure not me neither my friends.
It should be more correct to use ERP instead of PA power especially in VHF UHF contests. Stations having many kW ERP contesting with QRP HI HI!!! Its like take race on bicycle together with racing cars in the same category HIHI!
We send our contest results by e-mail.
Why not to get results and awards files (each contest different,full colour, may be selected size etc) by e-mail? It should be easier, cheaper, faster and less time consuming in PC age, isn't it?
Station PC logs, contest logs are results of activity of individual persons not contest organisers. Some big ham organisations are against to accept PC file contest logs only!!!
Some contest committee with pink spectacles see it pink. It is very satisfactory, but reality is different.
First of all the will to make contest rules better and more interesting to ordinary hams and atract more of them to each next contest should be main tasks for contest committee. Find the way how to inform hams in right time about changes, make it easier for them to take part, sent small present via qsl bureau to each participiant as PACC did etc.
Motivation is starting point of activity !!

Email Subscription
You are not subscribed to discussions on this article.

Subscribe!
My Subscriptions
Subscriptions Help

Other Misc Articles

IARU HF 2011

---