WAE DX Contest CW Coming up!
from Bernhard BŁttner, DL6RAI on August 5, 2003
View comments about this article!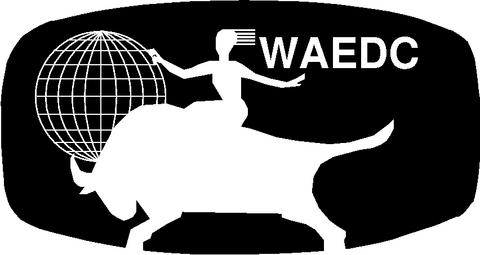 Contesters,
the WAE DX Contest CW is near! Next weekend, August 9/10 2003, the HF bands will be full of QTCs and European stations looking for DX contacts. Please check out the WAEDC Web site for current rules and related information. You might even want to listen to some QTC traffic (MP3 files) we recorded in the past.
If you have any questions or comments regarding this contest, please contact me directly.
73 de Ben, DL6RAI
WAE-DX-Contest Manager

WAE DX Contest CW
Reply
by k9gy on August 6, 2003
Mail this to a friend!
This contest is a bunch of fun! Get on the air and be RADIO-ACTIVE in the WAE CW 2003 contest.

WAE DX Contest CW Coming up!
Reply
by I2WIJ on August 7, 2003
Mail this to a friend!
Hi all, WAEDC is a super contest, lot of fun!
TO BEN, DL6RAI

Ben the e-mail addresses provided in the rules are not working. I am not able to send you any e-mail.
Just want let you know, since <i will have problem in sending in the logs after the contest.

Best 73 and thanks for managing the WAEDC!
cu all in the contest as IR2V

Bob, I2WIJ/IR2V
RE: WAE DX Contest CW Coming up!
Reply
by DL6RAI on August 9, 2003
Mail this to a friend!
Please use waedc@dxhf.darc.de for mailing your log.
Sorry for the confusion.

For details please check my previous posting
http://lists.contesting.com/_cq-contest/2003-August/052492.html

Have fun and CU.

Ben, DL6RAI
Email Subscription
You are not subscribed to discussions on this article.

Subscribe!
My Subscriptions
Subscriptions Help

Other News Articles

The Spurious Emissions Band at Dayton (2017)

The Pin One Problem, Live at the Visalia Contest Dinner (2017)

QRP ARCI Spring QSO Party April 9,10 2016

RSGB ROtating LOcators Contests

Maine 2 Meter FM Simplex Challenge

---