Revelations From WRTC2002
Henryk Kotowski (SM0JHF) on March 23, 2003
View comments about this article!


April 1, 2003

 

I went to Finland during the WRTC2002 and mingled with the crowd, took many beers and even more pictures. What I was not aware of, this brand-new hi-tech camera I used, apart from recording the images, did record also captions. I discovered it later, while transferring files to my computer, that every image had an attachment to it. I investigated the camera and found out that the function "RECORD THE THOUGHT" was activated. If any of the captions is incorrect, please blame the manufacturer of the software used in my camera. Or, maybe it did record someone else's thought, maybe the wide angle lens should not be used...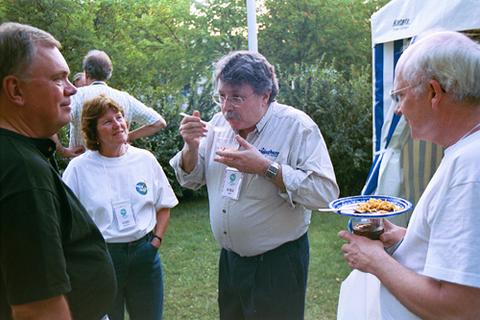 "There is a bug in my fruit cocktail !" - Ken K1EA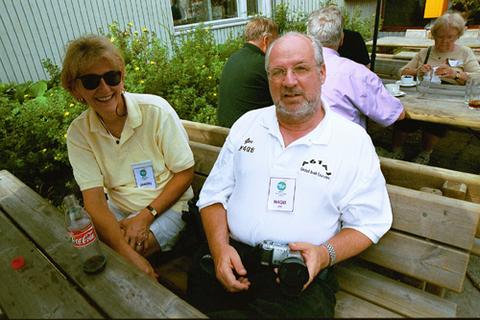 "You come here to claim a card from A61AJ ? Here I don't have the logs, the cards. You're nuts" - N4QB, QSL Manager of A61AJ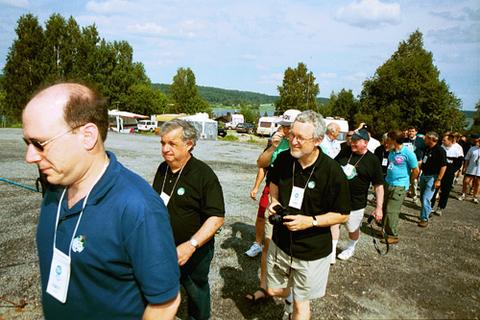 "I knew that eventually we'd have to go through it" - Alan N3AD (second row, left)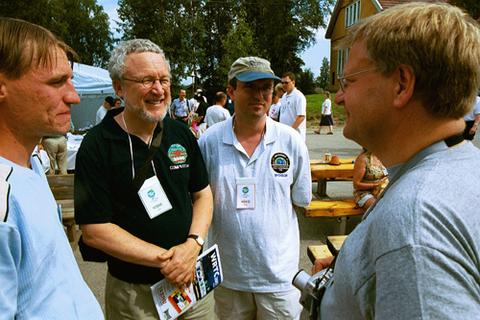 "You think it helps to have a double-lettered suffix ?" - N3BB talks to K1CC. OZ1AA on the left acclaims, N5KO is sceptical.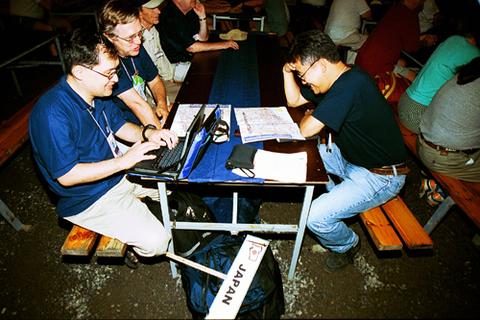 "You are joking, Bob-san" - K3EST surrounded by JM1CAX and JE1JKL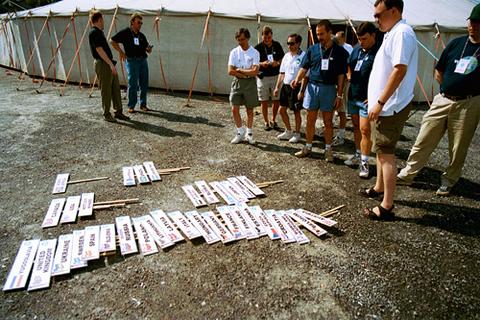 "South Africa is down south, not in north east ?" - Chris ZS6EZ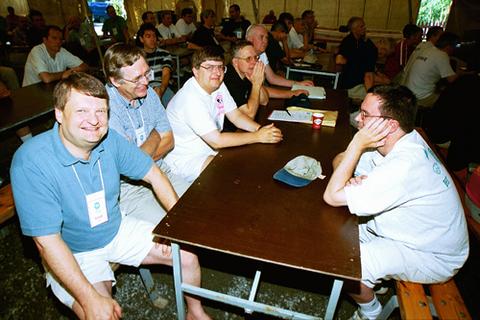 "I don't want to listen to this story again" - Trey N5KO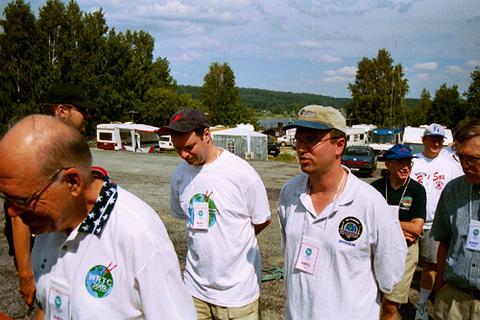 "Can you please take off the handcuffs before we enter the courtroom ?" - N1YC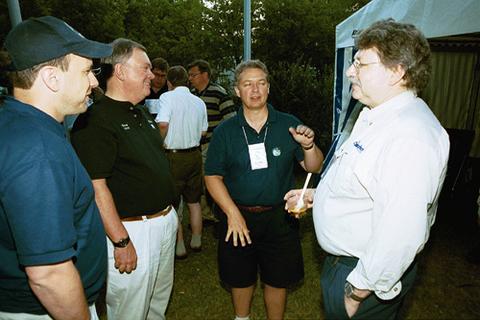 "I started using CT when I was that tall" - Dan K1TO
 

"What is wrong with East Coast ? and Finland ?" - Bob W7YAQ questioned by W2GD (right) and OH6OS (center)
"I am on diet" - Jim W6YA (left) and Bob W7YAQ (right)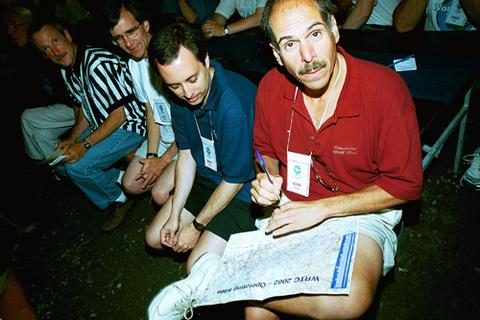 "Don't you nose around here! Don't spy on my tactics ! " - N2NT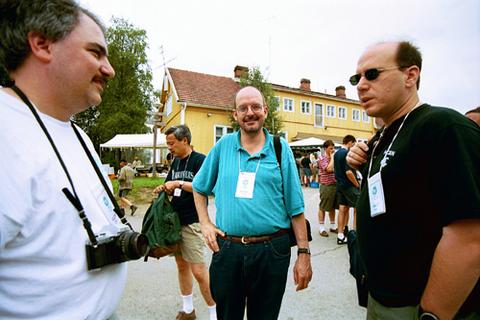 "You never came back to my call in 1972 ARRL DX Contest"

 

-

 

Stu KC1F - then WA1LKX - in center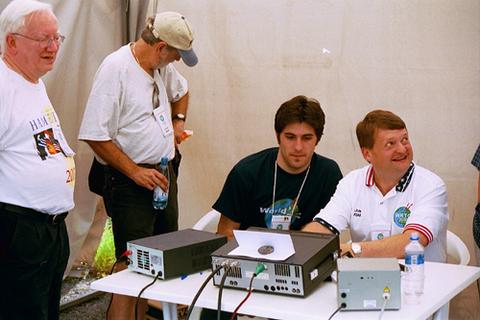 "So you call it a rate ?

 

You call it a pile-up ? ! " -John K1AR watched by LU1FAM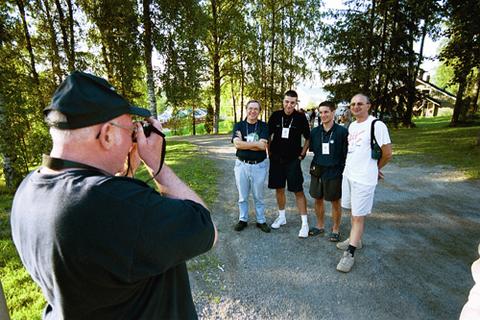 "Say

 

´cheese´ in Finnish " - N2AA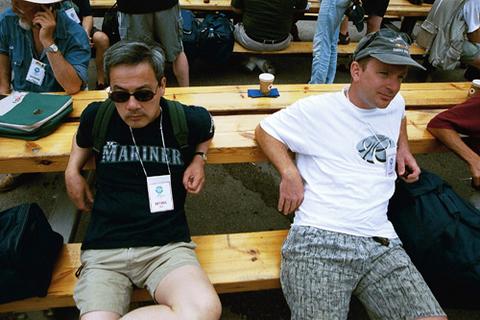 "How many more hours of waiting ?" - Dan W7WA and Bill W4AN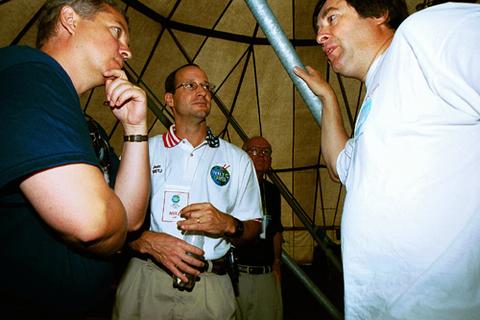 "I'll tell you how to win again"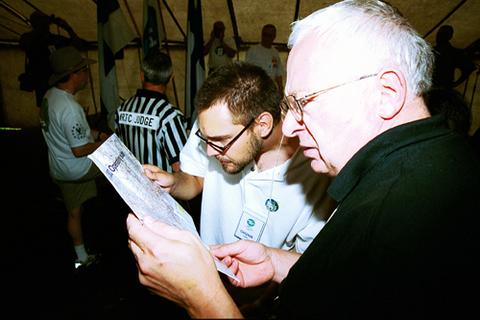 "I can't tell, I am not from here. I've been with my father most of the time" - Petri OH2NB, son of OH2BH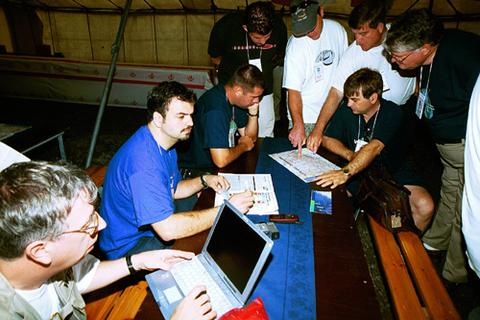 "I think it is there! No, no, it's there!" - Randy K5ZD looks confused.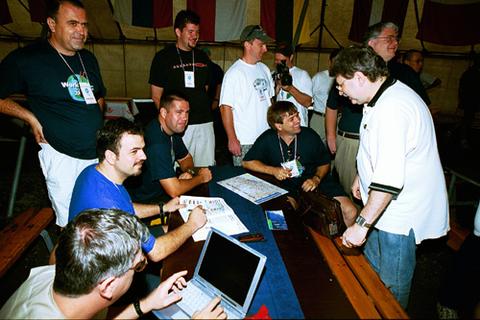 "We have solved it!" - Randy K5ZD surrounded by ON6TT, 5B4ADA, N6MJ, K1KI, K1EA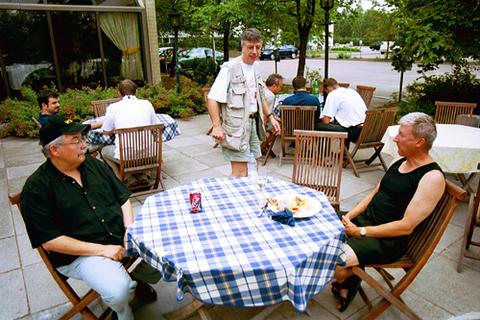 "You've finished ?" - ON6TT and SM3DMP look at WX0B's plate.
| | |
| --- | --- |
| | |
| "You never believe in winning? Wrong. I won this trip!" - John W0UN |  "So you're a Zero from Texas. Now I am a Zero from Texas, too" - W0UN to WX0B |
 

"I come from the country between Canada and Mexico. My callsign is W3GH. Guess now..." -

 

Bob W3GH
"You have any more Barbies that I can play with tomorrow ?" - daughter of Jeff K1ZM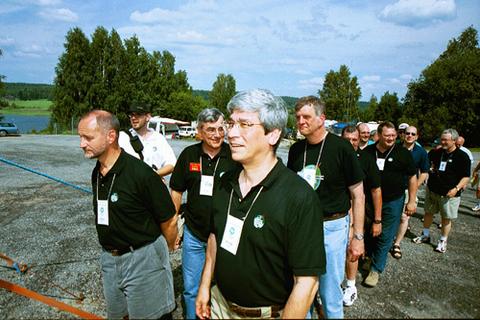 "I can smell the burgers frying. I am hungry" - Eric K3NA (foremost left)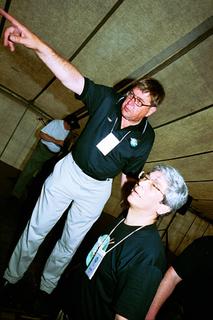 "OUT ! You're disqualified!" - OH2BH
copyright 2003 Henryk Kotowski SM0JHF

Revelations From WRTC2002
Reply
by K5ZD on March 26, 2003
Mail this to a friend!
Thanks for the memories Henryk! WRTC2002 was a great event, filled with lots of fun, conversation, eating, and talking. You captured it well with your photos.
Revelations From WRTC2002
Reply
by k4oj on May 2, 2003
Mail this to a friend!
K1TO was never that tall! Clever usage of operator technique just make him appear to be larger.
Email Subscription
You are not subscribed to discussions on this article.

Subscribe!
My Subscriptions
Subscriptions Help

Other Stories Articles

SN0HQ

A Visit With S57DX

Montenegro landmark

Slovak Contest Group

The Paper log, SO2R and SDR generations

---