Visalia Convention: A Reminder
from SM0JHF on April 14, 2002
View comments about this article!




A Reminder: Visalia International DX Convention, April 26-28, 2002

It is still time to make this last-minute decision, the kind of decision that I usually make when I go on my one-man low-budget DXpeditions. I usually get inspired by someone showing me the advantages of going to some particular place at the very time. I did attend the Convention 2 years ago and discovered that there is more one can do at Visalia apart from participating in seminars, listening to lectures and presentations, dining and what else there is on the official program (www.qsl.net/visalia2002/index.html).

First of all, Visalia is for all ages: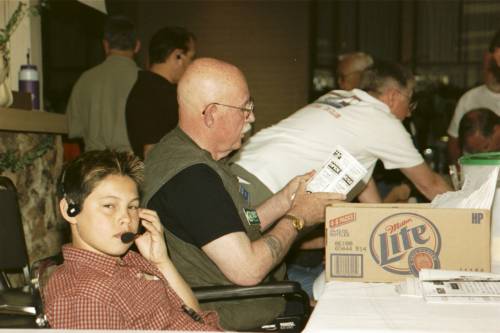 12 year-old Ben, WA6BEN and 72 year-old Harry, W6YOO in the Registration Booth
Secondly, there is no demand on uniform dress nor posture. These attendees did not know it.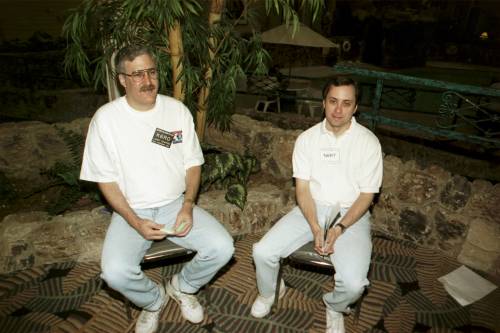 Larry, K6RO and Doug, N6RT are probably twin brothers.
Once you get there, the selection of activities is great. Most of DX-ers and contesters run high power and inspecting the latest products from manufacturers of amplifiers is obviously profitable.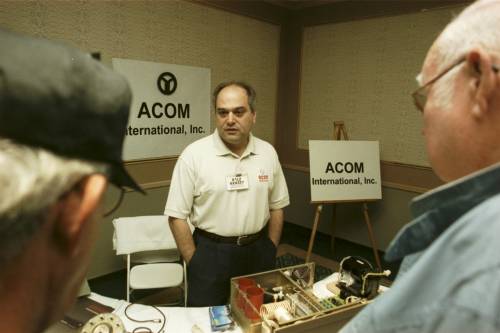 Krassimir, K1LZ displays ACOM amplifiers.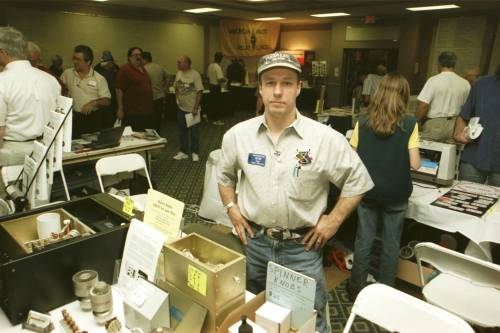 Dan, W7RF of Radio Dan shows Henry Radio amplifiers.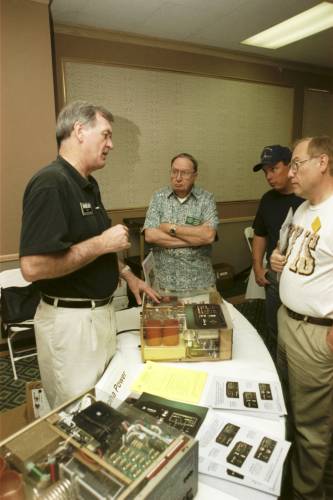 John, W0UN answers questions and gives information about Alpha Power amplifiers.
But even an QRP enthusiast can take a closer look at new gadgets.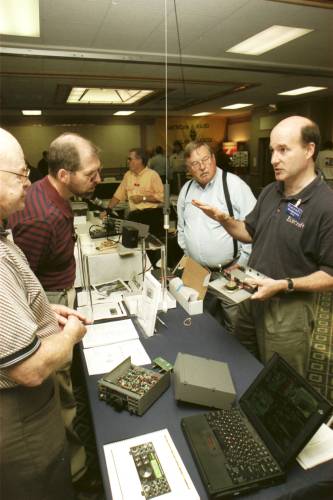 Eric, WA6HHQ of Elecraft Company assures potential customers.
So far 75 vendors have announced their presence at Visalia 2002.
Everything on display can be inspected.
A few antenna manufactures are always present at Visalia.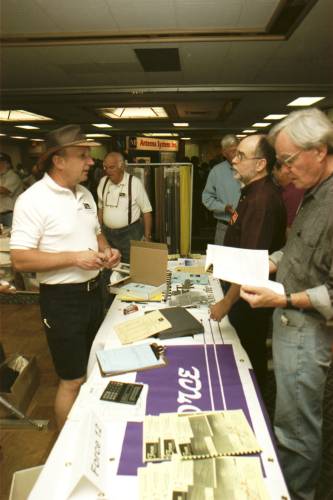 Force 12 stand at Visalia
US Tower Corporation located in Visalia, Ca invites convention attendees for a barbecue and a walk among their beauties on display.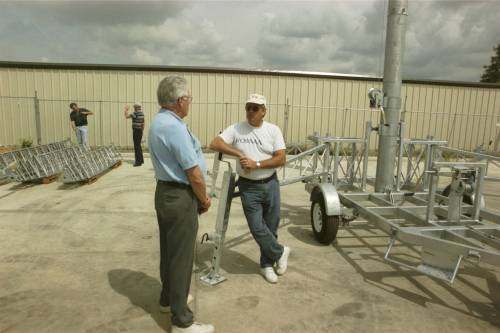 It looks like John, N7CQQ (in the middle) has made his choice for next DXpedition.
At Visalia, one can ask and get answers from top contesters.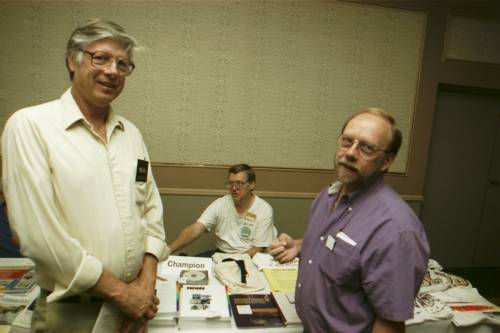 On the left: Dick, N6AA interrogated with Bob, K3EST in the background.
There is free beer at Attitude Adjustment Hours and games of poker in the back room.
A collector of rare licence-plates should bring a screwdriver and a penlight.
Carl, AI6V came in this car. I am not sure he left home with his licence-plate.
Other non-ham activities performed in the parking lot can be drag racing.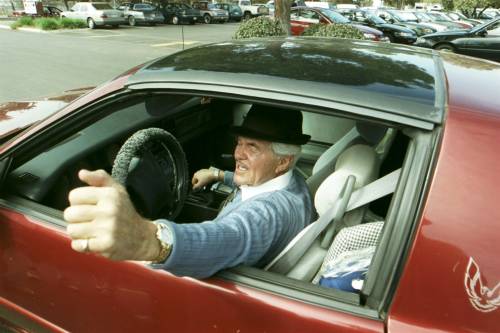 Dale, K6UA wins the drag race heat on the backside of Holiday Inn Hotel
There is a chance for private conversations, planning and plotting. What these two gentlemen are cooking ? I don't know but Phil, N6ZZ (left) has so far participated in CQ WW Contest from 35 different WAZ Zones and Jim, W6YA (right) has been active from sveral islands in the Pacific, Indian Ocean and the Caribbean. You never know what such casual talks lead to.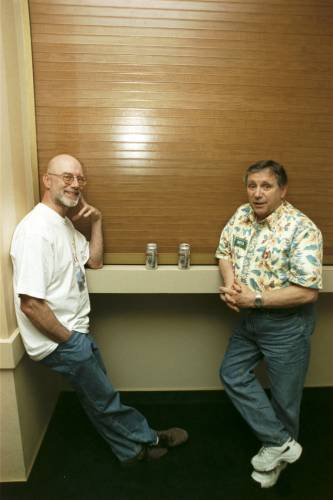 left, Phil, N6ZZ and right, Jim, W6YA at Visalia
And finally, while dining, how about being entertained by Bob Heil himself ?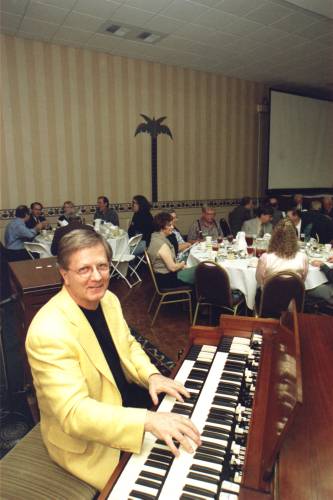 Bob, K9EID performing at Visalia
I can't make it to Visalia this year, which I deeply regret. I hope I have managed to convince at least a few members of the contesting.com community to go there. Pass my regards to the Committee. They're doing great job !
all photographs and text copyright Henryk Kotowski 2002
Email Subscription
You are not subscribed to discussions on this article.

Subscribe!
My Subscriptions
Subscriptions Help

Other Misc Articles

IARU HF 2011

---