A Gallery of Big Guns
from Henryk Kotowski SM0JHF on March 30, 2002
View comments about this article!




I don't remember when it all started but for quite some time I have seen, numerous times, in ham radio magazines or on the web, people refering to Big Guns. I never really understood the connection between weapons and ham radio. I tried to ask local amateur radio operators in Sweden, where I have lived for the past quarter of a century, for an explanation. No way, The Big Guns of Sweden would not even talk to me. If you're an immigrant you'd better keep your mouth shut here.

So I traveled to other places and asked local people about their Big Guns. I always got a lot of help and assistance to locate them. Here I would like to share with the contesting.com community a dozen of pictures of Big Guns that I have collected in the past year.

Madeira, a Portugese island in the Atlantic Ocean, has become in the recent years a place hosting many Big Guns. On the northern coast in the Fort of Faial I found quite a few of them.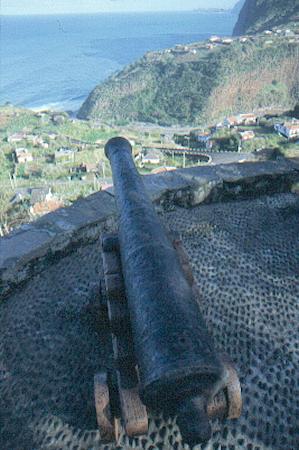 This one is pointed towards Europe, quite a giant !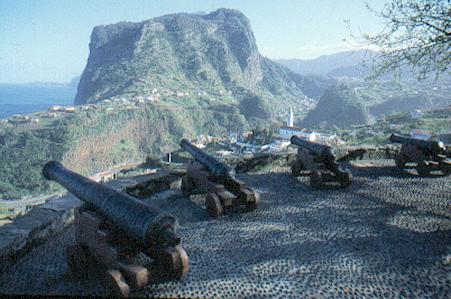 A quartet of smaller-size, probably monobanders, cover North America and Caribbean.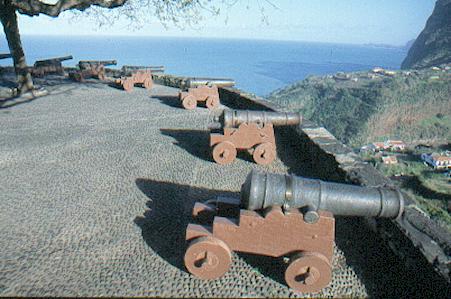 These smaller units are covering the rest of the world, I guess.
While I was in Mindelo on the island of Sao Vicente and later in Praia on the island of Sao Tiago in the archipelago of Cape Verde, kind people showed me their prides.
Mindelo, Sao Vicente Island - From the outside these units seem modest and withdrawn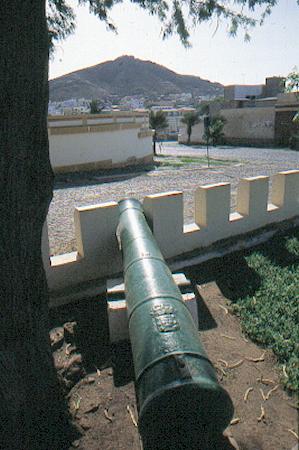 But closer inspection, from the inside of defensive walls, discloses full size.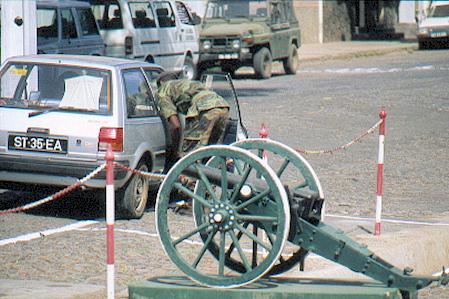 Praia, Sao Tiago Island - I don't know if this is really a Big Gun. It looks like a standard tribander and wires
The island of Sardinia in the Mediterranean Sea, the old city of Alghero, did not impress me very much. I spotted only a few Big Guns and all of them pointed to North America. Being in Europe, one-point targets are not worth an effort.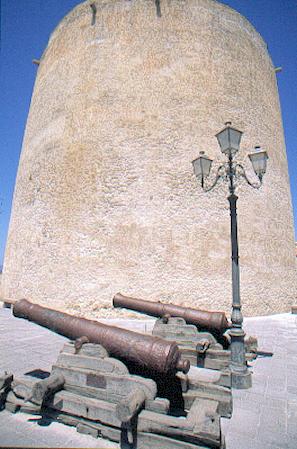 This nice pair, probably each one for different mode, are fixed toward North America.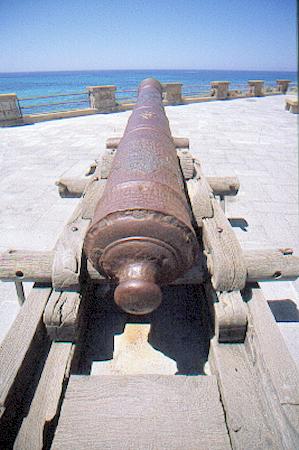 A closer look at one of the Sardinian Big Guns.
The archipelago of Azores consists of 9 inhabited islands. They are located almost half way between Europe and North America. The demand for Azores is equally large on both continents so if you want to be successful from here, the Big Gun must be versatile and easily redirected.
Ponta Delgada, Sao Miguel Island - a mobile Big Gun in the harbor.
In Cuba, when I asked about Big Guns, they showed a shotgun, cocked it and pointed at me. I guess they don't care very much about long-haul targets there.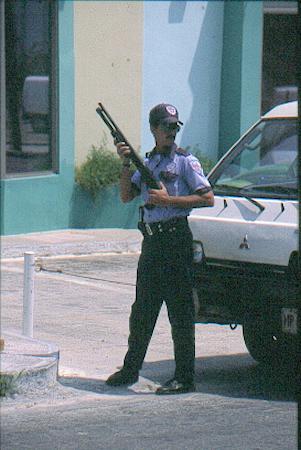 Varadero, Cuba - The Big Gun is not really big but still intimidating.
In Africa on the Equator, in the island of Sao Tome I could see several Big Guns but all of them were QRT. There is however a potential there so I might try to refurbish them and put them back to use if I get some help. Check www.qsl.net/s92jhf for more information, please.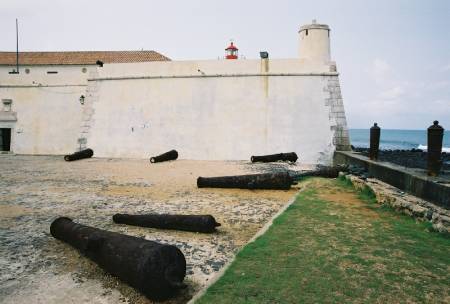 Sao Tome, The Old Fort. Many Big Guns but none in working condition.
Now, much wiser I could attempt finding some local Big Guns in Sweden on my own. This prime specimen was discovered by me in the center of Stockholm, well hidden behind vegetation, you could say envrionmentally correct, like most things here.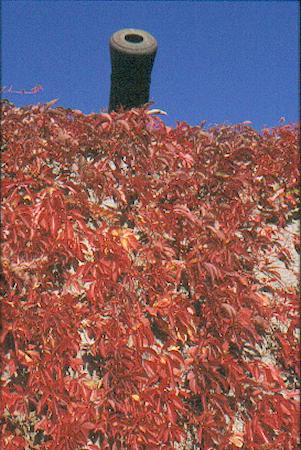 Stockholm, Djurgaarden - A nice Big Gun but I never found out what the actual size was.
no part of this material may be reproduced without author's permit
A Gallery of Big Guns
Reply
by WG7X on March 31, 2002
Mail this to a friend!
Henryk,

Thanks for the gallery of really big guns, and some not so big ones. Now we can see where the big guns are.

Mabye next time you can find some rock crushers?

73 Gary


A Gallery of Big Guns
Reply
by K0RC on April 1, 2002
Mail this to a friend!
Henryk,

Thanks for posting the Gallery of Big Guns. After careful review of these photos, I believe I discovered the hidden reason why signals are so loud from these Big Guns. Most of these really Big Guns are using broadside arrays as opposed to the traditional stacks of antennas used at other sites!

73 de Bob - K0RC

A Gallery of Big Guns
Reply
by vu3pai on April 2, 2002
Mail this to a friend!
Hi I visited the gallery of Big Guns, Oh it is very great and marvellous.

bye bye everybody 73's
de VU3PAI
A Gallery of Big Guns
Reply
by N2IM on June 23, 2002
Mail this to a friend!
Well, that explains why it is sometimes so hard to work the Big Guns. They have all the power out and nothing to receive with. They must just like making noise! (just kidding, of course!) Nice pics!
Charlie N2IM
Email Subscription
You are not subscribed to discussions on this article.

Subscribe!
My Subscriptions
Subscriptions Help

Other Misc Articles

IARU HF 2011

---