DX-Contestvention East Nov. 9 - 11
Yuri Blanarovich (K3BU) on October 16, 2001
Add a comment about this article!

Tesla Radioclub invites you to DX-Contestvention East

You asked for it! Dayton too much? Visalia too far?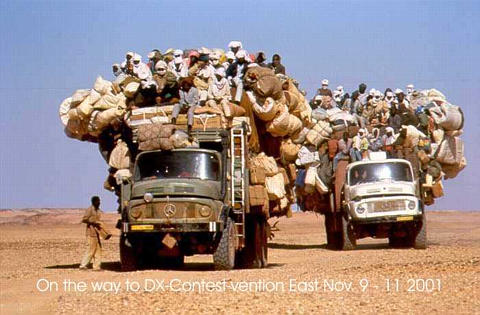 Here it is, chance to rub elbows with fellow hams and tell the lies long into the night, on Nov. 9 - 11, gathering of DXers and Contesters (big guns and little pistols) on the East Coast, conveniently located near NY/NJ/PA tri-state area at 140 acre Verkhovyna Mountainview Resort in Glen Spey, NY (near Port Jervis, NY and Matamoras, PA). See www.Verkhovyna.com for directions and maps.
Friday, Nov. 9, 2001
Pizza - Beer party, funny videos and slide shows, giant hospitality suite,
bar open, demo of new gadgets
Saturday, Nov. 10
Breakfast,
Morning forums - Antennas, propagation
Lunch break, demos, flea market
Afternoon forums - operating aids and techniques, computer assist, equipment mods
Awards dinner
Giant hospitality suite, videos, slide shows, bar open
Sunday, Nov. 11
Breakfast
DXpeditions, VHF forum, digital modes, emergency communications

Call for papers on above or other subjects, please send proposals to K3BU@aol.com by Oct. 31.
Hotel/motel accommodations are available. Clubs can reserve rooms for about 10-20 people, Boy Scout style. Camping and RV parking is available. Clubs are encouraged to reserve rooms early.
Mark your calendar and watch for announcements on www.verkhovyna.com
Great chance for big guns and little pistols to get together in the magnificent mountain setting, learn, have fun and meet all those people behind their callsigns.
For more info and arrangements please contact
Yuri, K3BU@aol.com
tel (973) 808-1970
There are no comments on this article: Post One