Fabian Kurz DJ1YFK
Alberto U. SILVA (LU1DZ) on January 15, 2010
View comments about this article!




2009 GACW DX Contester of the Year
The GACW - CW Group of Argentina want to give to Fabian Kurz DJ1YFK a Certificate of Excellence for his amateur radio community contribution and contester skills.
Personal Web Site at: http://fkurz.net/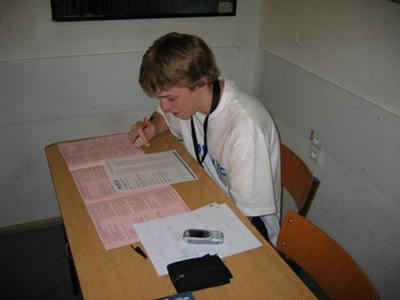 Fabian is a well know CW operator born in 1983. First licensed (as DG9YFK) in November 1997 at the age of 14, upgrade to DJ1YFK and made his first CW QSOs in March 1998.
He is also holding an US extra class license (AD5UR), and you can find him in RUFZ and HST top lists.
Since October 2003, he is studying electrical engineering at the Dresden University of Technology.
Developer of Linux/Unix software for amateur radio free use:
ebook2cw - convert ebooks to morse MP3s
qrq - a simple high speed CW trainer
cwbiff - a morse code mail notifier
QRZ.com and QRZ.ru lookup plugin for Mozilla, Firefox, Thunderbird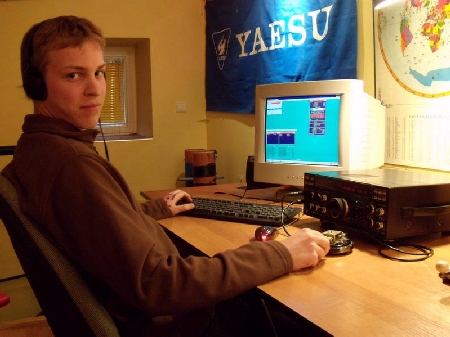 He is an QRQ enthusiast and have six titles from 2000 to 2006 in the German High Speed Telegraphy contest.
He won several international contest medalls as a German HST Team member and he still have the RufzXP World Champion title.
This is not a monetary reward but this is the best prize we can give such kind of young contester
2009 GACW DX Contester of the Year
Hector Ombroni LU6UO
C. Guillermo Vahnovan LW1EXU
E. Gabriel Drago LU5FZ
http://gacw.no- ip.org
Fabian Kurz DJ1YFK
Reply
by DJ1YFK on January 18, 2010
Mail this to a friend!
Wow, this was a nice surprise for me!

I gladly accept this award. For me it is an incentive and gives me motivation to continue on the way I have gone, and strive for new challenges in amateur radio.

Thank you very much!

73, Fabian DJ1YFK
Fabian Kurz DJ1YFK
Reply
by ei6iz on March 20, 2010
Mail this to a friend!
Congratulations. Learn CW on line is a fantastic resource. I send all my students there, hopefully some of them go on to discover the pleasure of CW
http://lcwo.net
73
Brendan EI6IZ
Fabian Kurz DJ1YFK
Reply
by vk2na on March 31, 2010
Mail this to a friend!
Fabian is a truly decent guy and his enthusiasm for CW is marvelous. Well done Fab. Well deserved recognition.

Regards

Dave
VK2NA
Email Subscription
You are not subscribed to discussions on this article.

Subscribe!
My Subscriptions
Subscriptions Help

Other News Articles

The Spurious Emissions Band at Dayton (2017)

The Pin One Problem, Live at the Visalia Contest Dinner (2017)

QRP ARCI Spring QSO Party April 9,10 2016

RSGB ROtating LOcators Contests

Maine 2 Meter FM Simplex Challenge

---