The Uranito Method
Alberto U. SILVA (LU1DZ) on January 14, 2010
Add a comment about this article!




The Uranito Method - Southern Contester Compendium

El Metodo Uranito - Compendio para el Concursero Surero

I´m very pleased to present an spanish speaking contesters guide on my own web site http://www.lu1dz.com.ar .

This compendium is formated as PDF file ready to print or read in your computer with index titles.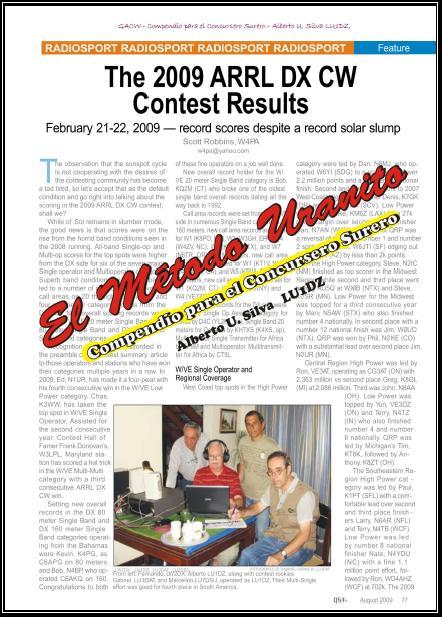 You can download a RAR archive free of charge clicking in the picture of the QST page of 2009 ARRL DX Contest Results at my web site.
I will TNX your help to spread this news in your web site.
Muchos saludos
Best regards
Alberto U. Silva LU1DZ
http://www.lu1dz.com.ar/
http://gacw.no-ip.org
http://ar.groups.yahoo.com/group/wwsatest/
http://ar.groups.yahoo.com/group/uranito/
http://www.lu-escuelas.com.ar
http://www.youtube.com/lu1dz

There are no comments on this article: Post One