Code Words team
Alberto U. SILVA (LU1DZ) on December 10, 2009
View comments about this article!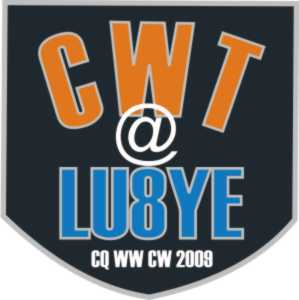 Radio Club de los Andes LU8YE - 2009 CQ World Wide DX CW.
http://lu8ye.blogspot.com/
LU8YE Coded Words Team Members - M2 Category
Guillermo Vahnovan LW1EXU
Ricardo LU1YW and the local crew will be supporting us with antenna works, patagonian lamb and good wine from the region.
FT1000 + 2 x 3-500Z amplifier
10 MHz to 30 MHz Log Periodic antenna
IC765 + 1 x 3-500Z amoplifier.
Walmar 3340 - 3 ele for 20, 15, 10.
Walmar 2 ele Yagui for 40 m.
Uranito Star Solution wave traps
Muchos saludos
Best regards

Alberto U. Silva LU1DZ
http://www.lu1dz.com.ar/
http://gacw.no-ip.org
http://ar.groups.yahoo.com/group/wwsatest/
http://ar.groups.yahoo.com/group/uranito/
http://www.lu-escuelas.com.ar
http://www.youtube.com/lu1dz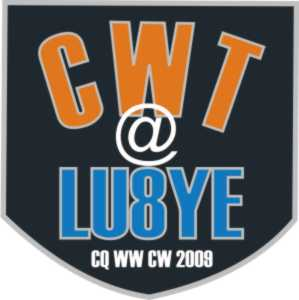 Code Words team
Reply
by lw2dx on December 10, 2009
Mail this to a friend!
Great time at LU8YE, great club, great chef, great test...!!!
Thanks a lot everyone...!!
Fernando LW2DX
RE: Code Words team
Reply
by LU1DZ on December 13, 2009
Mail this to a friend!
Pictures video with music for you imagination at:

http://www.youtube.com/lu1dz

73