&nbsp
&nbsp
&nbsp
Recently the RDXC committee reclassified P3F to high power from low power without publicly providing strong evidence that any infraction had occurred. They concluded was that the contestant was running HP on 80/40m but not full-time, just 10 minutes here and there without any convincing evidence. It appears they used the RBN as their source of information. Should the RXDC contest have to publicly provide convincing evidence before reclassifying a station from LP to HP?
[228 votes since 2016-10-08]
&nbsp
| | |
| --- | --- |
| Run for the Bacon QRP Contest | Oct 16 |
| ARRL School Club Roundup | Oct 16-20 |
| Telephone Pioneers QSO Party | Oct 16-17 |
| Phone Fray | Oct 18 |
| CWops Mini-CWT Test | Oct 18-19 |
| RSGB 80m Autumn Series, Data | Oct 18 |
| NCCC RTTY Sprint | Oct 20 |
| NCCC Sprint | Oct 20 |
| JARTS WW RTTY Contest | Oct 21-22 |
| Araucaria World Wide VHF Contest | Oct 21-22 |
| 10-10 Int. Fall Contest, CW | Oct 21-22 |
| RCB XYL Test | Oct 21 |
| New York QSO Party | Oct 21-22 |
| Worked All Germany Contest | Oct 21-22 |
| Stew Perry Topband Challenge | Oct 21-22 |
| South Dakota QSO Party | Oct 21-22 |
| Feld Hell Sprint | Oct 21 |
| Illinois QSO Party | Oct 22-23 |
| RSGB RoLo CW | Oct 22 |
&nbsp
&nbsp
&nbsp
| 2017 Dayton Contest Forum | W2SC, K3LR, N0AX, K1AR, W5OV | |
| --- | --- | --- |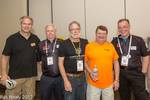 W2SC, K3LR, N0AX, K1AR, W5OV



&nbsp
| 2017 NCCC Awards Banquet | Six guys named Bob | |
| --- | --- | --- |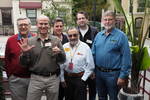 Six guys named "Bob":
K3EST, N6TV, K6XX, W6RGG, AD6I, KO6LU



&nbsp
| 2017 Visalia Contest Dinner | N5KO, N2IC, W5OV, K1DG | |
| --- | --- | --- |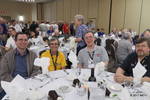 N5KO, N2IC, W5OV, K1DG



&nbsp
| 2017 Visalia International DX Convention | K6NA, K7NV, KH6LC | |
| --- | --- | --- |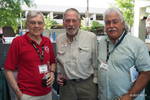 K6NA, K7NV, KH6LC



&nbsp
A post-contest accuracy report for cluster spotting?
Operating with spotting assistance is not for everyone, but for those who use it, what do you think about there being a published "accuracy" report for spots made during contests?
&nbsp
| Spotlight | SN0HQ team of SP4Z | |
| --- | --- | --- |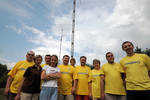 A few minutes after the IARU2008 contest - friends and family members (all licensed) at SP4Z station. The host, Wes SP4Z, first from right. Photo by SM0JHF.



&nbsp
Contesters aren't happy until everyone is unhappy.


N2MG

&nbsp
| Stations | RL3A's new 160m antenna | |
| --- | --- | --- |

RL3A M/S team hanged two elements of delta loop at the top of 130m-high pipe. Feed point is seen at 70m level.



&nbsp

There are 631 total links!
&nbsp